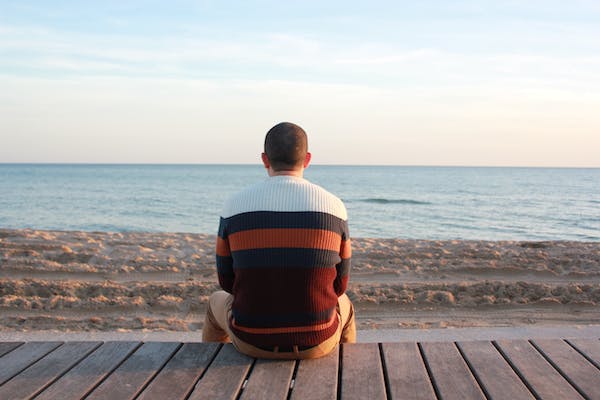 Today we're going to take a stroll through the story of Jesus' encounter with Zacchaeus, the tax collector. It is found in Luke 19:1-10. The story begins with this curious statement: Jesus intended to pass through the town (Jericho). So, even Jesus changed his plans sometimes. What made him change his plans here? We soon find out. It is a person. It is Zacchaeus. (We too probably change our plans mostly because of a person or persons, not so?)
Then Zacchaeus is introduced. We learn he is a tax collector. Although a Jew, he is in cahoots with the detested occupational forces, namely, the Romans. No wonder he is hated by his fellow Jews! And we learn he is not just any tax collector. He is a chief tax collector. He rose in the ranks. How? By being good at what he did. He collected those taxes for those Romans no matter what. No hard luck story would warm the cockles of his heart. He accepted no excuses. You paid what you owed or else! The Romans must have loved this guy!
(Confession: I'm getting tired of typing Zacchaeus! So I'm going to call him Zack.) Zack was short in stature. That genetic happenstance plays into the story. He came to see Jesus–probably out of curiosity–and because he's short, he can't see Jesus. And no one in that crowd is going to say to this pariah, "Oh, Zack! Come and stand here in front of me so you can see Jesus!" No. So quick-thinking Zack, the loner, scrambles up a nearby tree, a sycamore tree. (Scripture scholar Lee Magness says it was not an actual sycamore tree, but a fig tree. In Greek the word fig has the same lexical root as the word sukaphanies, meaning defrauder or extortioner–which Zack was when he climbed that tree!) The point is, by telling us what kind of tree it was, Luke "roots" this story in reality. This story happened in a real place (Jericho), with real people (Jesus and Zack), and with a real tree (a sycamore/fig). This is no fairy tale! (Here's another thought: When you are "up a tree," do you seek out Jesus? What about when you're not up a tree? Do you still seek out Jesus? Good questions for Advent.)
As Jesus passes, he notices Zack perched in that tree. How could he miss him? I bet seeing him in that tree made Jesus smile. Then Jesus says, "Zacchaeus, come down quickly, for today I must stay at your house." I could say something about every word in that sentence. But let me focus on these few. First, Jesus calls him by name. How did he know who he was? Probably the same way we all get to know people in our midst who are loners, shunned, not welcome in our circles. Jesus would have heard the rumors too. Zack's bad reputation preceded him.
But Jesus looks up at Zack and tells him to come down quickly. He's saying, "Come to me, Zack. I'd like to meet you eye-to-eye." (Does Jesus say similar words to us?) Then Jesus adds, "for I must stay at you house." Wow! The word must denotes an urgency. And talk about being forward! Jesus invites himself to dinner–and more. He invites himself into Zack's house, that is, into his life. (Is Jesus doing the same for us? Do we welcome him into our whole house–or are there some "rooms" in our house that we have decided are "off limits" to Jesus? )
Zack scurries down that tree, brushes off his expensive robes, and proudly walks beside Jesus, leading him to his house. I picture the crowd stepping aside so this "odd couple" can pass by. I can hear them grumbling: "He has gone to stay at the house of a sinner. Tsk! Tsk!" I bet Jesus lost a number of followers that day. Some would have concluded: "He can't be much of a prophet or even a holy man. Lookie! He openly associates with sinners! The very idea!" They all probably knew the old maxim: A man is known by the company he keeps.


Next, there's a glaring omission in this story. There's no indication of what Jesus and Zack talked about during their time together! And I, for one, want to know–especially what Jesus said or what he did that turned Zack's life completely around–180 degrees! What happened at that dinner table that changed him from a cold-hearted, conniving, selfish tax collector into a kind-hearted, generous, sorry-for-my-sins, I'll-make-things-right-again kind of guy? In short, what turned Zack into a good and happy person? We know the answer. It was Jesus. It was Jesus being Jesus.
There's one more thing that touches me in this story. At the end, Jesus highlights Zacchaeus' amazing transformation: "Today salvation has come into this house because this man too is a descendant of Abraham. For the Son of Man has come to seek and to save what was lost." It's that little word seek. Yes, we seek God, we seek Jesus. But our seeking pales in comparison to the Divine Seeking of God for each one of us. In that truth lies our salvation!
We might want to ask ourselves: where are we in this story? We may not be in cahoots with the devil, but we can all relate to Zacchaeus. We fall short. (Pun intended). We don't live up to our ideals. We become cold-hearted at times. Or perhaps we feel shunned like Zack. No matter where we find ourselves today, hopefully we are retaining our curiosity about Jesus–about his life, his teachings, his way. Or maybe we're in the crowd, judging others, even ostracizing them whom we have labeled as no good, lost, unworthy of our attention, care, or even prayer. Or maybe (hopefully at times!) we're Jesus–in those moments we willingly change our plans because someone we encounter needs our attention and love.
For reflection:
What stands out for you in the story of Zacchaeus?
Where are you in the story?
Is there anything you would add to this reflection?
Our song today revolves around that word seek: "Seek Ye First the Kingdom of God." And where is that Kingdom? It is within us… and among us… May we all be given the eyes to see what and whom we seek…


I welcome your comments, additions, insights below…